Selection and order
After completing the account registration, it's time to place an order on the TXGA official website to experience F2C one-stop smooth shopping.

How to select

1. Log in to your account and click on the "Product Center" in the website navigation column to view the products.
2. Click the product category that you need.
3. Further select the product specifications, or search for the specified part.NO in the search bar. You can also freely choose the view layout method according to your needs.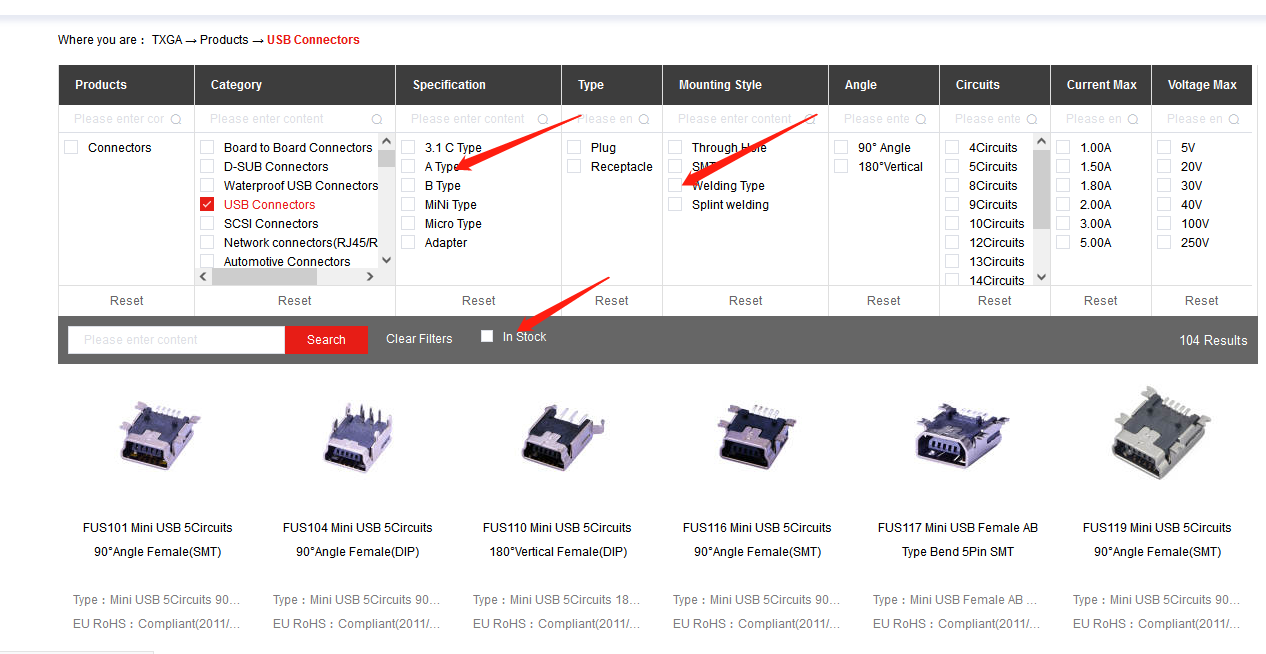 4. Further select your desired product. You can directly fill in your needed quantity on this page and add it to your shopping cart. You can also click on the part.NO to enter the details page to learn more about the stock, delivery, and other information about the product. After filling in the purchasing quantity in the right column of the page, you can add it to the shopping cart.

How to place an order

1. After completing the product selection and adding it to the shopping cart. Click the shopping cart at the top right of the page to enter the shopping cart page to confirm the purchasing quantity, delivery date, and other information are correct, then click Create Order.
2. Select the delivery address. If you have filled in the address information in the personal information section, you can directly select the address here. At the same time, you can also create a piece of new address information. If there are other order requirements, please specify them in the remarks box.
3. After submitting the order, it's time to make a payment. You can choose WeChat or Alipay to pay online. To pay via bank transfer is also an option.

4. After the payment is completed, TXGA will send notifications in the form of mobile phone text messages or emails to ensure that you are aware of your order status anytime, anywhere.

Overseas payment
TXGA also supports two payment methods for overseas customers, which are PayPal and VISA. The delivery time for overseas orders usually takes 3~4 weeks. If the products are in stock, then they will be dispatched on the same/next working day after the payment is completed.