Dustproof strip connector
TXGA connector company received the "dust bar connector" patent.
Inventor: tian ziliang
The patent number is ZL 2016 2 1464565.6
Patent application date: December 28, 2016
Patentee: shenzhen tesja industrial electronics co., LTD
Authorization announcement date: August 4, 2017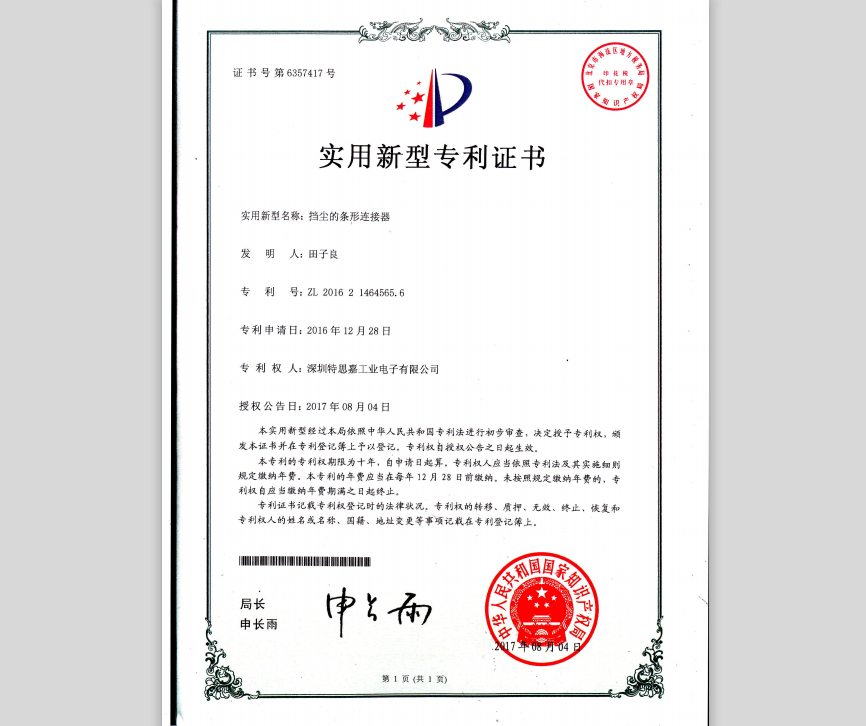 The utility model discloses a dust bar connector, fixed connector when not in use, will be idle for a long time, pin direct contact with the external environment, the surface of the pin will cover a lot of ash layer, when need to use the connector, pin and other foreign material on the surface of the ash layer will affect the conductivity of pin problem.
Block are the main points of dust bar connector technology solutions including base, installed on the base of the pin, around the guide sleeve pin, guide sleeve, sleeve flap has a barrier, barrier with elastic resistance of friction on the inner wall of the guide sleeve and the use of keep out threatening the guide sleeve for isolation, protection makes it hard for the ash layer into the guide sleeve pin inside the effect.