TXGA can be based on customer requirements to develop the corresponding line to the board connector products, the board socket 1.25mm 180° plug-in (46) product is custom, need to do pipe installation.
Name: board socket 1.25mm plug-in 180°
Number: FWF12506
RoHS:
Delivery cycle: 1 week
Type of 1.25mm board socket
Type: board socket socket 180°(this type is customized by customers and requires tube mounting)
The number: 2-16
Spacing: 1.25 mm
Product height: 4.7mm
1.25mm board socket product electrical
Rated current: 1.0A AC(RMS)
Rated voltage: 125V AC(RMS)/DC
Contact resistance: 20 m Ω Max
The insulation resistance: 100 M Ω Min
Voltage resistance: 250V AC R.M.S.
Operating temperature range: -25 ° C~+85 ° C
1.25mm board mounting socket product material
Material - metal: phosphorous bronze
Material - contact plating: tin
Material - terminal plating: tin
Material - resin: PA9T ul94v-0
Picture of 1.25mm board socket product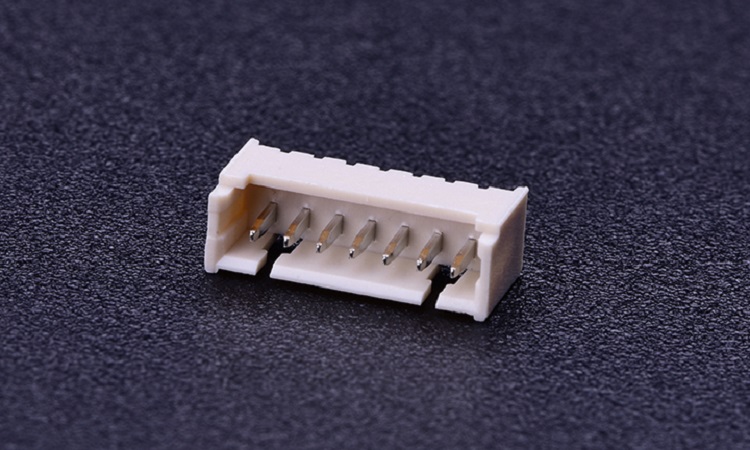 Sales drawings of 1.25mm board socket products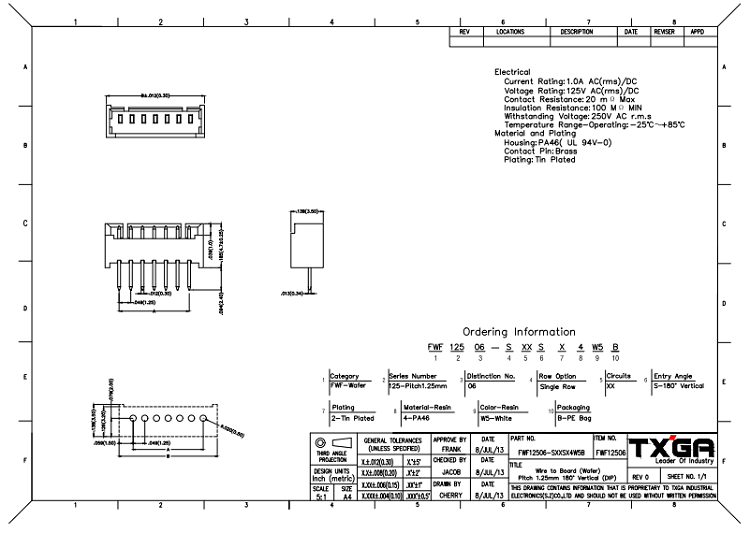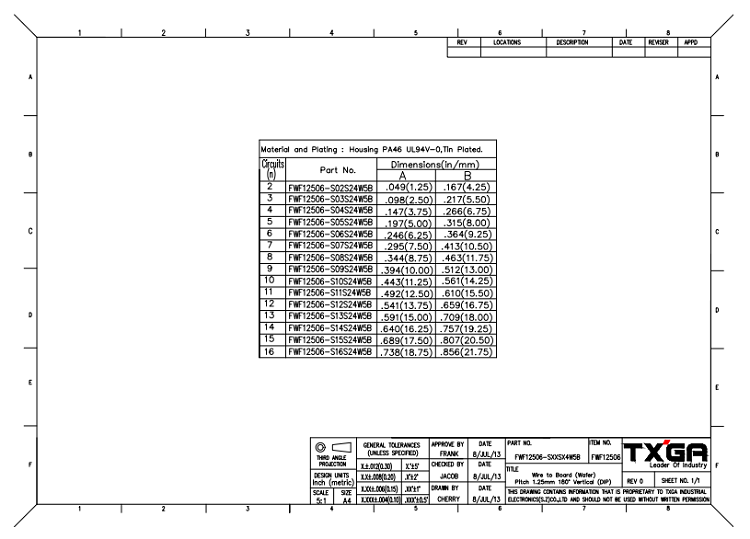 In the development path of more than ten years, tserja has always taken innovative and systematic connection solution provider as the long-term direction and continuously created value for partners. If you need to know about 1.25mm board socket products, please continue to pay attention to TXGA official website.